Igor Plohl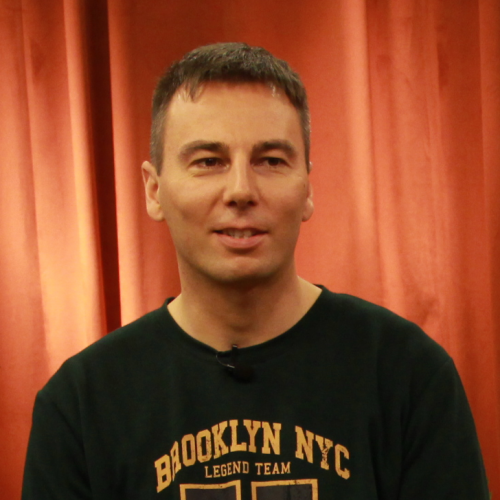 Igor Plohl, born in 1979, holds a master's degree from the Faculty of Arts, University of Maribor. He is a teacher and writer who became paraplegic in 2008.
His writing career began unintentionally. After a near-fatal fall, his students held a charity event for him. In gratitude, Plohl wrote a story about a brave lion (Rogie the lion) who adjusts to his disability.
Plohl is employed as a teacher at the Pediatric Clinic in Maribor. He devotes much of his time to visiting schools, wherewith the help of his books, he raises children's awareness of disability. His performances are inspiring and optimistic.
Two of his picture books are published by Holiday House, New York.
Translated:
2019 Rogi der Löwe findet Glück : taktilles Bilderbuch, Univerzitetna založba Univerze
2019 Rogi the lion finds happines : tactile book. Univerzitetna založba Univerze
Published abroad:
2021 Lucas Makes a Comeback, Holiday House
2021 Lucas at the Paralympics, Holiday House